All news
VNIIFTRI scientists have improved the standard for dosimetry in proton beam therapy
02 June 2021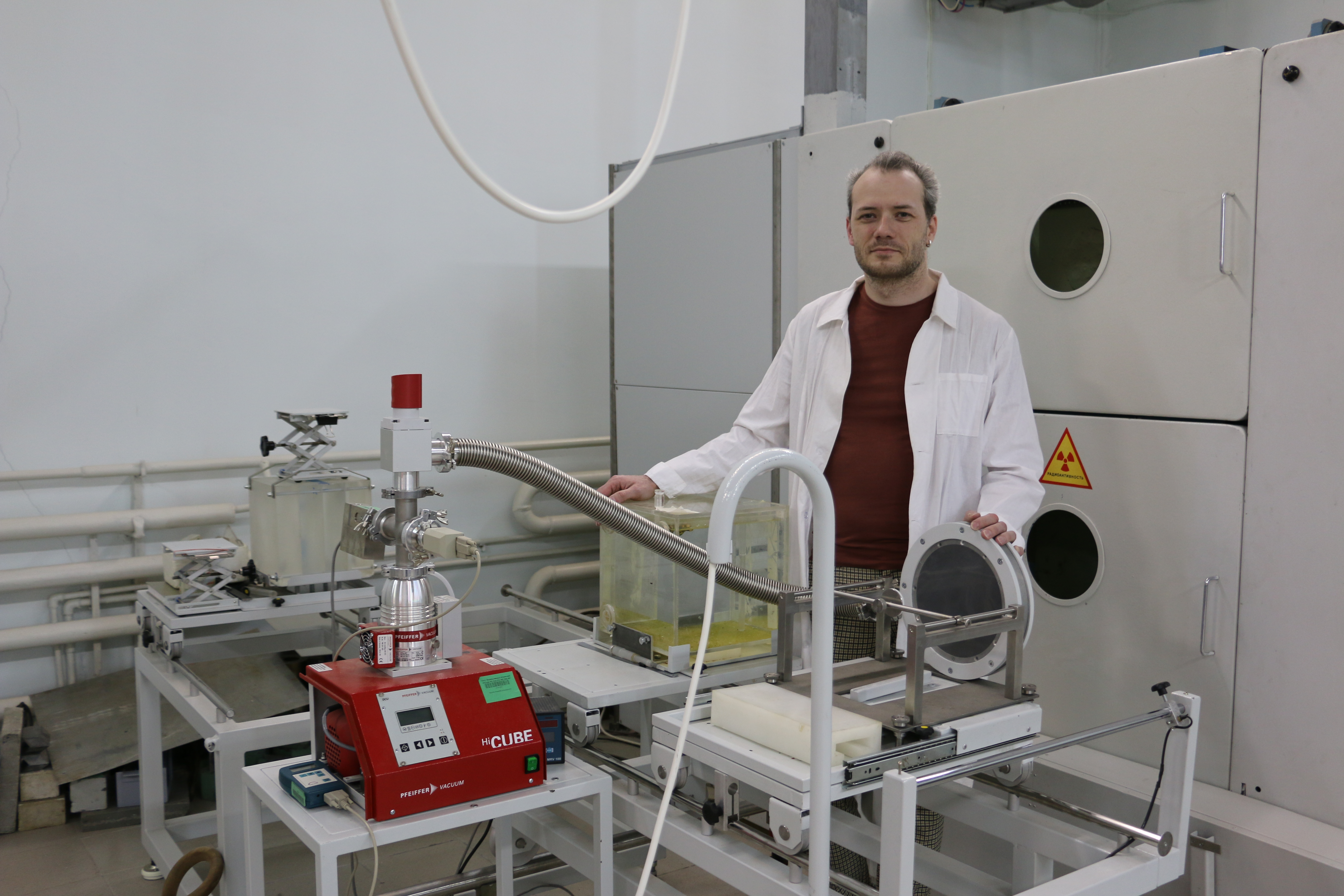 MOSCOW REGION June 02, 2021 - Scientists of FSUE "VNIIFTRI" have improved the State primary standard of units of absorbed dose and dose rate of photon and proton radiation of GET 38-2021. The impact of the standard has been extended to the area of ​​proton radiation dosimetry, which is widely used in the treatment of oncological diseases. Until now, there were no standards in the Russian Federation that ensure the uniformity of measurements in this area.
«The safety and effectiveness of the diagnosis and treatment of oncological diseases largely depends on the accuracy of measuring the radiation dose received by the patient. Until recently, there was no specialized standard in Russia that would allow high accuracy to calibrate measuring instruments used to determine the absorbed dose of proton radiation by the patient's body. This led to inaccuracies in the operation of medical hardware systems, and increased the risk of negative side effects of treatment. To solve this problem, VNIIFTRI scientists have improved the standard GET 38-2021, normatively fixing its application in the field of proton radiation. It is at the top of the verification scheme for the growing fleet of measuring instruments used in radiation therapy of oncological diseases, and the guarantor of the safety of treatment," said Sergei Donchenko, General Director of VNIIFTRI.
Proton beam radiation therapy is widely used by medical centers as one of the safest types of radiation therapy due to the relatively low strain on the body and the minimum quantity of side effects. The uniqueness of this ionizing radiation lies in the possibility of localizing the maximum exposure to radiation, so that healthy tissues of the body are not exposed to the risk of radiation.
The improved standard GET 38-2021 with new characteristics allows for the dosimetry of proton radiation with high accuracy, the uncertainty of the measurement results does not exceed 3%. The range of values ​​of the absorbed dose rate of proton radiation in the energy range from 50 to 250 MeV, in which the unit is reproduced, is from 10-3 to 10 Gy / s.
Today the basis of the VNIIFTRI reference base in the field of ionizing radiation metrology today is 6 State Primary Standards that meet modern requirements in the field of nuclear and radiation technologies, both in industry and in medicine. The Institute cooperates with many cancer centers both in Moscow and in all regions of the country - from Kaliningrad to Kamchatka. More than 25 Russian medical centers today receive the reference values ​​of the absorbed dose from VNIIFTRI.
Спасибо! Заказ успешно отправлен.
Вверх!