All news
VNIIFTRI scientists took part in the meeting of COOMET TC "Acoustics. Ultrasound. Vibration"
30 September 2021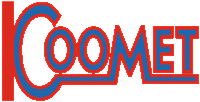 Moscow Region, September 30 – On September 29, the 16th meeting of the COOMET Technical Committee * TC 1.2 "Acoustics. Ultrasound. Vibration" took place. The meeting was held in a remote format in the video conference mode.
"VNIIFTRI is the coordinator of one of the areas of work of the technical committee "Acoustics. Ultrasound. Vibration". Regular meetings allow us to summarize interim results and achieve significant progress in the course of joint research and development," noted Alexander Isaev, Doctor of Technical Sciences, Head of the Department for Development, Storage and Improvement of State Primary Standards Hydrophysical Values.
During the TC meeting, VNIIFTRI specialists presented reports on the following agenda items: comparison of the results of measurements of the propagation velocity of longitudinal ultrasonic waves in solid media (speaker - Petr Bazylev, Far Eastern branch of VNIIFTRI); analytical presentation of the complex frequency response of a hydrophone (speaker - Alexander Isaev); comparisons of national standards for the unit of sound pressure in air in the infrasonic frequency range from 0.1 to 100 Hz (speaker - Alexey Nikolaenko).
Other topics of the meeting were: calibration of sound calibrators; discussion of digitalization issues in the field of metrology, essential for the AUV field; analysis of the state of work on comparisons lasting more than 5 years, etc.
Specialists from Belarus, Turkey, Ukraine, Azerbaijan, Armenia, Cuba, Slovakia and others took part in the meeting. In total, the number of participants in the technical committee includes 21 countries.
The main tasks of COOMET TC 1.2 "Acoustics. Ultrasound. Vibration" are: coordination of cooperation between national organizations of COOMET member organizations on a fixed thematic area or tasks / problems of cooperation falling within the competence of the committee and attraction of scientists and specialists of COOMET member organizations to cooperation; drawing up of proposals and development of work programs in the area of ​​responsibility of the TC; organization and research and development, as well as comparisons of standards, participation in the development of documents and recommendations of COOMET, etc.
Спасибо! Заказ успешно отправлен.
Вверх!